Event management is the implementation of project management to the creation and development of large-scale events such as festivals, conferences, ceremonies, weddings, formal parties, concerts, or conventions. Before starting the event, it is necessary to research the brand, identify its target audience, develop the event concept, and coordinate the technical aspects. Welkin Events brings together a great corporate event. 
Best Event Organizer in Dubai
An event requires much more than just execution. A business event is a great method to strengthen client connections, raise brand awareness, and even market a product or service. It is the finest venue for collaborating with industry peers. Corporate events, whether large or little, must be organized in such a way that they boost the corporate's image and reputation. Its performance is key to the organization. As one of the best event organizer in Dubai, we try to make it happen. Here are some corporate event planning ideas to help you succeed with your event.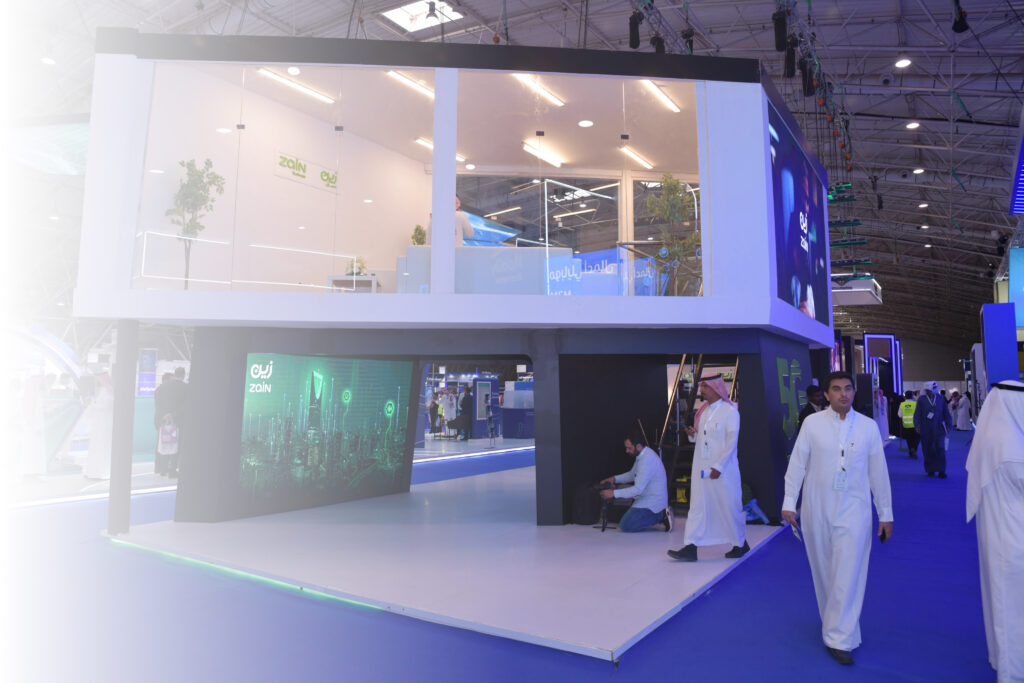 Guidelines for a Successful Corporate Event:
Have a Clear Purpose: 
You should be extremely clear about the purpose of your event. If you are hosting the corporate event, what do you hope to achieve? Once you've determined your goal, imagine the event and pick on corporate event themes. An idea will help you stay focused on your goal and effectively communicate it to your audience and if you have difficulty planning one you can contact Welkin event organizer in Dubai for guidance.
Enticing Venue: 
The venue plays a crucial role in deciding how your event will turn out. People would respond positively to a large and magnificent place. The atmosphere has a big impact on the audience's perception of your event.
Delectable Décor: 
Decorations should be visually appealing and match the event's theme. Decorations should not be excessive as they may divert from the event's idea and goal. The décor must be suitable for the venue and the concept.
Engaging Involvement: 
Engagement is the event's soul. The aim of the event is undermined by an indifferent audience. Through varied activities and crowd participatory entertainment, the event must be interesting and engage the audience.
Entertainment:
The main element of Events has always been live entertainment. We also understand that adding "Spark" to any event requires an experienced entertainer. 
We believe in excellent and energetic entertainment that is enjoyable. Before adding an Artist to our Database, Welkin Events screens and auditions them to maintain the highest standards in great entertainment. We propose the Artist to our Clients once they have met our requirements and standards. We offer or advise Entertainers based on the nature and culture of the event.
Our Artist Management team specializes in managing and facilitating the booking and services of artists across the board for all Live entertainment needs. Welkin Events Organizer in Dubai can deliver talent most suited for your event, whether it is a party, expo, product launch, or fashion show.
Audio, Video & Lighting Effects:
As an event organizer in Dubai, it is essential to understand how you distinguish yourself from the competition. To accomplish this, we examine every detail of your event.
Assessing the Electronics:
This can be stressful when you have to guarantee you have the proper electronics that best suits your Artists (especially for Concerts) while also achieving the right equipment within your desired budget. Our Team can assist you in locating alternate equipment. We can take it a step further by communicating directly with the artists.
Alternative solutions are essential these days, and Welkin Events Organizer in Dubai will be happy to assist you with all of your Audio Video requirements.
Creating a floor plan:  It is essential to have the correct floor plan to determine the places available for your ticket sales or sponsorship placement. It is also necessary to have a suitable design to obtain authorization from Dubai Civil Defence, which is especially vital when it comes to concerts.
Technology:
Welkin Event organizer in Dubai give software solutions to event planners to handle numerous typical activities such as delegate registration, hotel booking, transport booking, and exhibition floor space allocation.
Mobile event apps can also be used as a means of communication by event organizers. Organizers can connect with participants via alerts, notifications, and push notifications. They can also be used to collect feedback from participants via surveys in the app. With built-in networking features, some mobile event apps can assist participants in engaging with one another, sponsors, and event organizers.
Handouts:
A pamphlet that summarizes your event will assist the audience in making the most of it. A comprehensive handout will guide your clients and help them grasp the aim of the corporate event. You can get in touch with the Welkin event organizer in Dubai.
Hire a Corporate Event Planner: 
Welkin Event organizers in Dubai are experts who are well-versed in hosting events and are intimately familiar with them. Hiring one will relieve you of all the finicky and frightening labour, allowing you to focus on improving the event experience for your clients.
Delicious Menu: 
A delicious menu is a vital component of a successful event. Make sure the menu includes a variety of foods to meet your visitors' dietary needs, such as vegan, vegetarian, halal, kosher, and so on.
Gifts:
Who doesn't enjoy receiving goodies? Freebies or sweets will leave an impression on your audience and serve as a means of remembering the event. You can choose the best corporate gifts based on your event and the number of people attending.
Putting together an event can be a challenging task. From strategy through execution, there is a lot that has to be scrutinized and paid attention to. 
Event Planning: 
The planning phase is the initial stage in any event management process. We create a solid foundation from the start and integrate you in the planning process. We brainstorm and run plenty of ideas once we've established your vision for the event and how you want it to develop. We conduct the necessary research and ensure that the plan's contents are as clear as feasible. We begin executing the plan once we have reached an agreement on it.
Strategic Marketing & Communication:
Event management may be a strategic marketing and communication technique utilized by businesses of all sizes. Promotional events can help businesses engage with current and potential clients. These advertising-focused events can take the form of press conferences, promotional events, or product debuts, for example.
Event organizers may also utilize traditional news media to target their audience in the hopes of generating media coverage that reaches thousands or millions of people. They can also invite their target audience to their events and reach out to them on the day of the event.
Event Implementation:
Planning a wedding or corporate event is one thing; executing it is a whole other. This is why Welkin Event organizer in Dubai goes to great lengths to guarantee that the execution phase of event management runs as smoothly as possible. All of our team members are on duty to ensure that if they foresee or discover even the smallest glitch, they can address it before it becomes a major issue.
Themes:
Themes are an essential component of any event, and we are a team of skilled event organizer in Dubai who create the most versatile themes for any type of event. Welkin Events believes that boring and predictable parties are a thing of the past and that today's visitors and attendees prefer something with more zest. We create a variety of events with a creative concept that guarantees the perfect amount of enjoyment for guests. Your visitors will never be bored again at any of your events!
Corporate Functions:
We specialize in corporate event organizer in Dubai. We have a great deal of experience in hosting and conducting corporate gatherings. Furthermore, we execute everything with innovation and professionalism to ensure that the events meet business and the attendees' expectations.
Social Events:
When it comes to social events, Welkin event organizer in Dubai aesthetic qualities solutions complement our original concepts to create ideal industry meet-ups and classic occasions. We design social events that pique the interest and intrigue of multilingual attendees. Social gatherings are typically delicate events that necessitate a personal touch. We comprehend your motives for the cause and ensure that it ends out just as you expected.
Conclusion:
Your next corporate or social function does not have to be a casual affair! We can be your best companion in organizing the memorable event you've been looking forward to with a few eye-catching and outstanding features.
Welkin Events Best Event Organizer in Dubai
As event organizer in Dubai, we measure event success by how happy and satisfied our clients are. And, certainly, we have seen ear-to-ear laughs, mini-victory celebrations, and a strong friendship formed during the process. We've seen individuals come together and recognize that, although cheering for their different teams, they are all part of one huge group and that they are all working towards one shared objective, which is the most significant element of their experience that they can take home.