YOU NAME IT, We'll DO IT! Let's start planning!
Welkin Events is a leading Event Planner In Dubai, United Arab Emirates. An event's planning requires effort in all aspects of the event. Whether it's a low-cost personal event or a high-profile business event, adequate preparation and organization are required. There are numerous factors to consider while arranging an event; yet, without adequate management and preparation, the event will falter.
Dubai is one of the most exciting cities in the world. Every year, visitors, business people, corporate executives, and professionals travel to Dubai, which is one of the most fascinating, exciting, trendy, and active cities in the world.
Best Event Planner In Dubai
Due to the high demand for events in Dubai, event planners can be found in almost every neighborhood. Any event, whether it's a wedding, a corporate event, a trade fair, or a product launch, requires careful planning. Even if the goal of arranging the event is in place, the event's chances of success are slim without appropriate event planning and administration.
What is the important aspect of Event planning?
Without good advertisement, the event may go unnoticed by a large number of people. However, it's important to remember that good PR doesn't always equal success. The most impressive aspects of the event are the content and management. Preparation for an event must start as soon as the event has been made official.
It is preferable to have a few additional days than to fret at the last minute. Planning an event involves a significant amount of time, attention, and administration. Additionally, event planning is associated with a great deal of aggravation and exhaustion. As a result, there is a genuine need for people to seek the assistance of an event planning company. These companies provide the services of some of the greatest event management professionals in the industry, ensuring that everything runs well. These companies charge a reasonable rate and are in high demand in Dubai.
Hiring a professional event planner in Dubai spares you of all the stress and issues that come with preparing an event. Event management in Dubai is not as simple as it appears. It necessitates commitment and time management abilities.
If you're looking for a top-notch event planning company, go no further than Welkin Events. We can help you with corporate events, weddings, parties, exhibitions, and much more.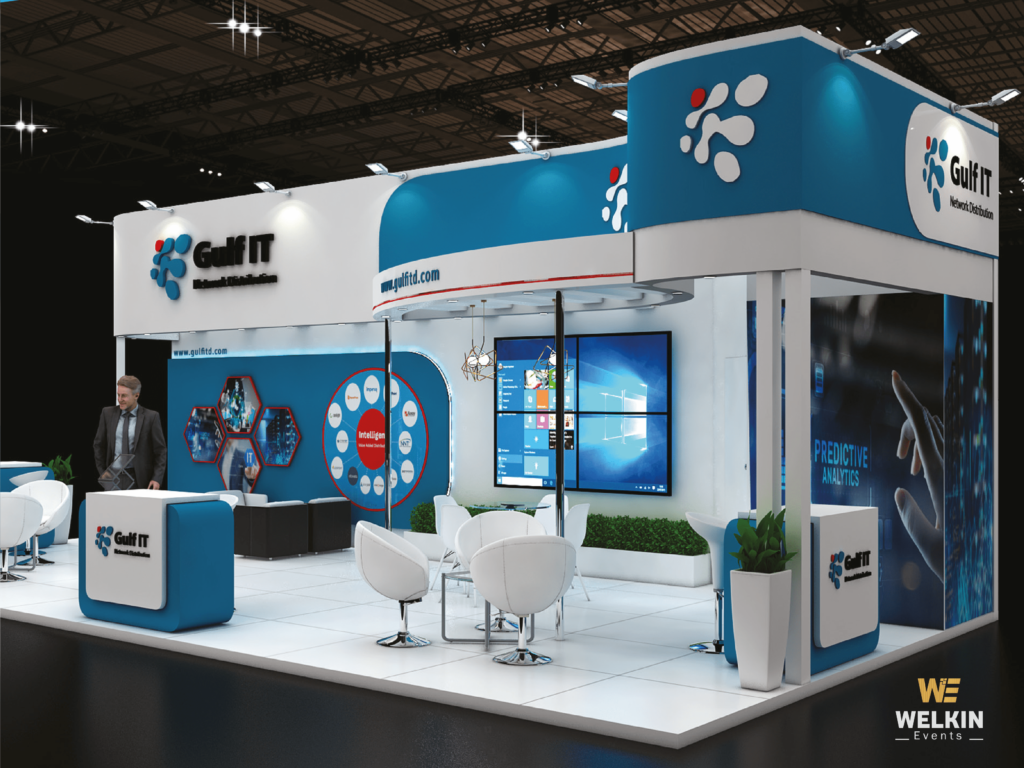 If it isn't enough to convince you, consider the following reasons:
Welkin Events Saves your Time & Money:
Many people feel that Event Planner In Dubai are costly; yet, engaging with a professional can help you save money because they have a network of providers with whom they work frequently. They put those connections to work for you by negotiating with vendors to ensure that you get not only a fair price but also fair contract terms.
An event planner in Dubai knows how to put on a fantastic event while staying within a budget's constraints. Their knowledge allows them to determine where the appropriate quantity of money should be spent to get the desired result. You will need to specify your budget and flexibility points in the early stages of preparing your event. In terms of venue, catering, equipment rental, staffing, and other costs, an experienced professional will be able to tell you whether your budget is practical or not.
Event Planners have acquaintances:
That's correct! When you engage an event planner in Dubai, you're enlisting the help of a whole team of vendors, contractors, and "acquaintances." Contrary to popular assumptions, hiring a professional event planner can save you a lot of money, especially if your event is enormous. Not only do event planners have the experience to help you set realistic budgets, but they also have the local contacts or in-house capabilities to help you save money on big-ticket items. Your event planner understands how to express your requirements to vendors.
You're too preoccupied with ensuring that everything is in order and that the event runs successfully. That doesn't have to be the case. Budget, location, guest list, and food are the four primary stress areas when planning an event, but there are a million little details (many of which you may be unaware of) to manage within a set schedule. Regardless of how much time is spent planning, there is always the possibility that something may go wrong. A professional planner, on the other hand, will have a greater grasp of what could go wrong. They'll be better at adapting, fast to think on their feet, and executing Plan B swiftly and effectively.
Birthday/ House Party: If you're hosting a party in your house, you'll need to make special arrangements from the decorations to the meal. It doesn't matter how big your party is; what matters is that you get everyone together for a good time. But if you're having trouble coordinating everything, contact Welkin Events, your event planning partner, right away. We can help you plan your event with big flair, taste, and exquisite food by handling everything from decoration to finding the ideal party caterer.
Organized event planners:
A complete understanding of all the intricacies involved in planning a successful major event is required. Little things might easily fall through the gaps if you lack experience. An event planner's superpowers are fine-tuned organizational and time management skills. This means they'll be able to put everything together and build a production schedule to stick to. All event requirements, deadlines, vendors, and other details are added to the timeline to guarantee that everything runs well. All vendors and suppliers will be booked, all creation will be designed and ordered, deposits will be paid, and details will be conveyed to vendors by the production timeline.
Event planners are aware of what is cliche, traditional, and adventurous. An event planner can help you nail it when it comes to originality, depending on your company's culture and the type of event you're hosting. Good event planner in Dubai don't just perform the bare minimum for their clients; they think of "out of the box" methods to add value. Professional planners can create the kind of unique, unforgettable experience. The most important goal for your planner is to see your vision come to life just as you envisaged it.
They can help you figure out how to make the most of the space, what kind of decor would go best with your theme, and how to combine all of the components to create a unified design that looks and feels wonderful! Including creative elements in your event might have a tremendous impact that you may not have considered.
Business Objectives Meet Event Planner in Dubai:
This is where the tension kicks in if you're planning a corporate function. You most likely have a set of business goals to meet. Your event planner in Dubai will ensure that all goals are reached, whether it's a product launch, client gathering, conference, trade show, or charity gala—really any event with a strategic purpose. Working with an event planner will not only save you time but will also save your business money while achieving corporate goals.
Many corporate event planners provide excellent marketing services to their clients and can help you make your event a success! This is where creative event planning shines! An event planner will create a branded experience for your guests by using the correct themes, activations, and entertainment. They may also help with innovative marketing and sponsorship options to ensure that your brand has a positive image and is recognized.
An event planner knows Legal requirements:
Knowing any city/local ordinances that must be observed is one of the most difficult hurdles to overcome while preparing an event. When you hire a professional event planner in Dubai, you can count on them to follow all of the rules, such as space capacity and fire laws. A professional will also be familiar with the venue's rules and restrictions, such as whether or not you are permitted to bring in your audiovisual crew. Are there any restrictions on the height of the decorations? You will avoid costly complications by depending on an expert who is familiar with all ordinances and regulations.
Event planner in Dubai appear to be naturally calm and collected, with an unusual ability to thrive under stress. When it comes to event timetables, budgets, venue, personnel management, and more, these critical attributes enable them to pull off miracles. It makes sense to pick a partner who operates with the same degree of excellence and professionalism—owning every aspect to create a top-notch experience for your attendees.
Conclusion:
We'll help you organize every detail of your event so you get the most value for money and achieve your goals. Let the Welkin Events team handle the planning and decision-making so you can sit back, relax, and enjoy the celebration, whether it's a multi-day event or a simple dinner.